Nintendo Switch Racing Games: The Nintendo Switch may not have the same impact as the Xbox One and PS4, but it has a good selection of fun racing games. These games are perfect for people who enjoy fast-paced action and can be played on the go. Try it on your next Uber ride for a more immersive experience! We've gathered the best Nintendo Switch racing games to help you stay updated. Here they are, in no specific order, so you can avoid going off-road (unless that's what you want). These racers on the Switch offer different styles and are all worth checking out if you're in the mood for racing.
20 Best Nintendo Switch Racing Games in 2023
Here we list some of the best Nintendo Switch racing games;
1. Asphalt 9: Legends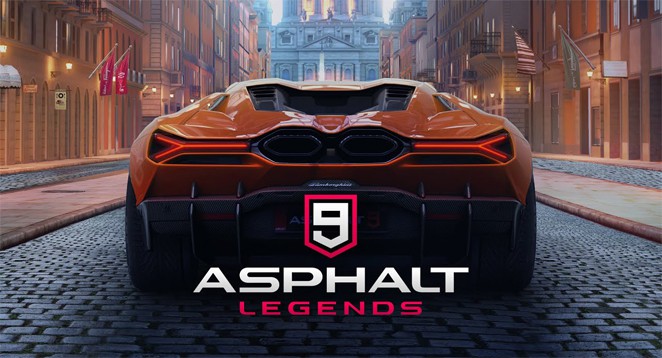 Asphalt 9: Legends is among the best Nintendo switch racing games to play. We were amazed by how successful the Switch port turned out to be. The game has a control scheme called "TouchDrive" that fans of the mobile version will like. On the Switch, the game has traditional controls that console players are familiar with, making it easier to play. This game on the Switch is one of the most beautiful and addictive racing games.
2. Art Of Rally
To understand the following terms, you must be a big fan of off-road rally racing. These terms include the "golden era of rally" and rally car groups like Group 2, Group B, Group A, and Group S. In Art of Rally, Group B is still available in the game's alternate world, where it was never stopped. This fantastic racing game has smooth controls, stunning race tracks, and awesome drifting that will make you feel like a racing pro.
3. Burnout Paradise Remastered
In 2008, developer Criterion Games created an amazing open-world racing game. It was a sequel to Burnout, and it had many new features. Burnout Paradise, like other best Nintendo Switch racing games, combined the series' exciting car crashes and fast speed with a virtual world called "Paradise City." This racer game has everything for arcade racing fans – local and online races, day and night cycles, motorcycles, and even a new location called "Big Sur Island." This updated version includes all the original content and improved visuals, making it worth playing again or trying for the first time.
4. Cruis'n Blast
Old-school gamers who used to play at arcades and enjoyed the N64 ports will likely recognize the Cruis'n games. For some reason, the latest game in the series can only be played in arcades. When Cruis'n Blast was released on the Nintendo Switch, more people could enjoy its exciting arcade racing and stunts. The theme song is catchy and sets the mood perfectly. You can choose your favorite car, monster truck, or unicorn to race on the track. We especially enjoy the ones set in Death Valley, Madagascar, and Rio de Janeiro. They are a lot of fun to play on. Players got many new tours and stages to enjoy, thanks to the Switch version. You can consider it among the best Nintendo Switch racing games.
5. Crash Team Racing Nitro-Fueled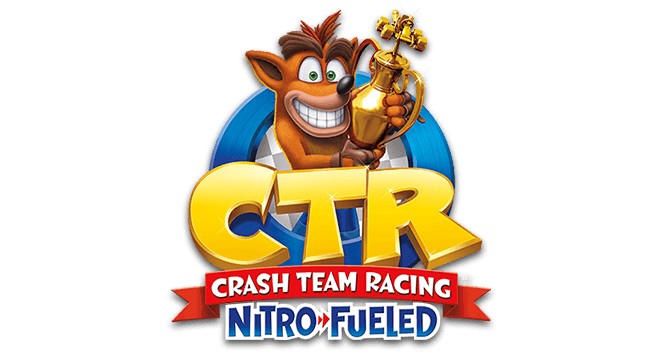 On the PS1, Crash Team Racing was released and surprisingly matched the overall quality of Mario Kart 64 on the N64. We're so thankful that the studio that remastered the first three Crash Bandicoot games also remastered the best parts of the Crash Kart racers. Crash Team Racing Nitro-Fueled is a collection of the best content from Crash Team Racing, Crash Nitro Kart, and Crash Tag Team Racing. It includes memorable characters and exciting tracks. The game has an Adventure Mode inspired by Diddy Kong Racing, a roster of 56 characters, and funny moments, making this remastered version the best Nintendo Switch racing game.
6. Fast RMX
Fast RMX was released alongside the Switch in 2017. We understand if you spent your time on The Legend of Zelda: Breath of the Wild instead. Now, you can enjoy playing another one of our favorite racing games on the Switch. This futuristic racer includes all the content from Fast Racing Neo plus some new courses, making 36 tracks. If you like the WipEout series, you'll enjoy this one too! Fast RMX is among the best Nintendo Switch racing games.
7. Grip
If you remember unique racers during the 2000, you probably remember Rollcage. In 2018, a game called GRIP: Combat Racing was released as a spiritual successor to a cult hit. This pick is one of the best racing games for Switch. It has arcade action, futuristic themes, and excellent double-sided vehicles that can race on both the top and bottom parts of the tracks. GRIP has many modes, weapons, and power-ups to enjoy while running to first place. It offers a lot of fun content to explore. It is one of the greatest racing games available for the Nintendo Switch.
8. Grid Autosport
There are few sim racers on the Switch. However, there is a playable game from Codemasters, one of the masters in the sub-genre of racing games. GRID Autosport is now compatible with the Switch, thanks to help from Feral Interactive. It looks and runs great! Get ready for an authentic AAA racing experience! This game offers five exciting categories of competition: Touring, Endurance, Open Wheel, Tuner, and Street. You'll have access to famous cars and recognizable circuits. It's one of the best racing games on the Switch!
9. Hot Wheels Unleashed
Hot Wheels Unleashed is a game that brings back the nostalgia of our favorite miniature collectible cars. It features a wide variety of signature cars from the toy line and popular media and tracks set in familiar home-based locations with those iconic orange lanes. You'll be pushed to your limits in every race as you speed across tracks and try not to fall off the road. By the way, you can create thrilling tracks that give other players a daredevil experience! Hot Wheels Unleashed is among the best Nintendo Switch racing games to play.
10. Hotshot Racing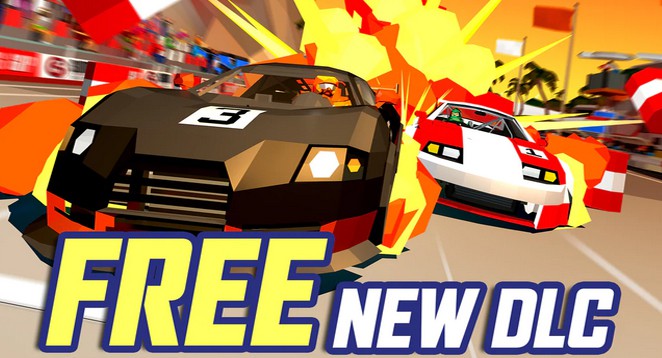 Hotshot Racing will transport you back to the golden age of arcades, reminding you of the time when Sega's Daytona USA was the king. This retro-stylized racer has the same feel as that legendary arcade game. The game has excellent retro graphics, smooth drifting, and a fantastic soundtrack to make 90s gamers enjoy it. Get the "Big Boss Bundle" DLC for this game. It includes exciting races with explosive barrels and additional racetracks.
11. Horizon Chase Turbo
Horizon Chase Turbo is a game made specifically for OutRun and Top Gear fans. The game's basic idea is to race on an open road, going from straight roads to tight turns. It's a fun way to keep yourself entertained for hours. Horizon Chase Turbo, like Hotshot Racing, revives the beloved features of classic arcade racing games from the 80s and 90s. It boasts a catchy soundtrack and vibrant tracks that perfectly capture the nostalgic atmosphere. You'll love the old-school vibes here; trust us!
12. Inertial Drift
Inertial Drift integrates the fun of arcade racers like Outrun and Ridge Racer to create an exciting experience that will attract players from the first play. This racer is unique because of its twin-stick control scheme. You can steer your car using the left analog stick and drift freely using the right. This game has a beautiful art style; the music while you race is satisfying. You'll enjoy it.
13. Lego 2K Drive
This game surprised us with its open-world racing experience inspired by Lego's minifigs and architectural wonders. Visual Concepts, a development studio known for sports simulators and wrestling games, took a different path with Lego 2K Drive, a competition aimed at a wider audience. To our surprise, it looks and plays much better than we expected. The hub worlds are well-designed and offer plenty of races and side missions to enjoy. The ability to quickly switch your vehicle between roads and water adds excitement to every race. Building your hot rod using Lego pieces is worth it.
14. Mario Kart 8 Deluxe
Mario Kart is the top kart racing game and a must-have for Nintendo Switch racing games. It's even more popular than Mario Party! The eighth series game from the Wii U has brought to the Switch with additional content, including small gameplay changes and an improved Battle Mode. Mario Kart 8 Deluxe now has even more tracks and characters, making the game even more exciting. In this kart racer, you can get a boost start, launch weapons, drift, and use anti-gravity techniques to stay ahead. This kart racer continues to offer the same level of excitement it did on the Wii U.
15. Need For Speed Hot Pursuit Remastered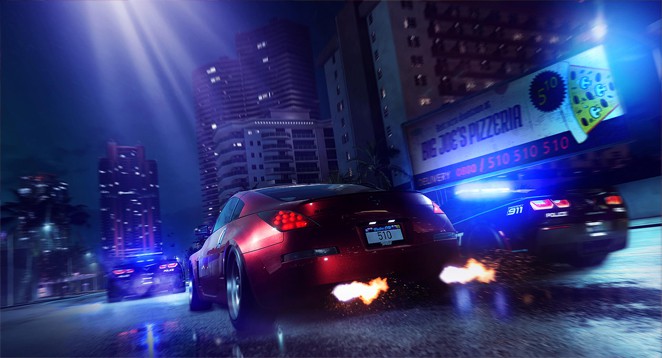 We have included a must-play Need for Speed game on our list of the best Nintendo Switch racing games. We chose the remastered edition of Need for Speed: Hot Pursuit, the ultimate cops and robbers simulator. "Seacrest County" has all the excitement of high-speed racing and thrilling police chases in this game. Choosing to play as either a racer or a police officer gives you two excellent parts of the game's single-player campaign to enjoy. We should also appreciate this game's "Autolog" system, which constantly encourages us to beat our friends' racing times online.
16. Road Redemption
The Road Rash series has unfortunately been forgotten. However, there is a new game that serves as a great spiritual successor, capturing the same chaotic vehicle mayhem that fans of the original will enjoy. Road Redemption is among the best Nintendo Switch racing games where you ride a motorcycle and use weapons to defeat your opponents on the track. If you're a fan of arcade racers that offer more than just racing for first place, you should try this game.
17. Star Wars Episode I: Racer
The pod racing sequence in Star Wars: Episode I – The Phantom Menace is one of the few good things about the movie. LucasArts agreed and made a racing game based on that famous scene. Star Wars Episode I: Racer is a game where you can race as Anakin Skywalker or other podracers on Tatooine and other Star Wars planets. The races are super fast and exciting. You can now play pod racing on the Switch and take it wherever you go. Try to become the best podracer in the galaxy, but be careful not to boost too much, or you'll crash!
18. Team Sonic Racing
Sonic and his furry friends love to compete. In Team Sonic Racing, they all come together, choose sides, and race in their cool cars. Sumo Digital, the studio that made Sonic & Sega All-Stars Racing and Sonic & All-Stars Racing Transformed, used their racing game skills to create a game where working with your team is crucial for winning. To succeed in this Sonic the Hedgehog-themed racer, focus on sharing powerups and fighting to earn the most team points by the end of each race. This strategy will take you a long way.
19. Trials Rising
Trials Rising is not in a 3D space. Instead, it's a type of platformer game where you need to be careful not to fall. You can control your torque and decide if you want to lean forward or backward. With this, you ride your motorbike over unusual objects and through highly dangerous environments. Add multiplayer, and you have the slowest and most intense racing experience available. It might not be the typical racing game, but it should be.
20. Wreckfest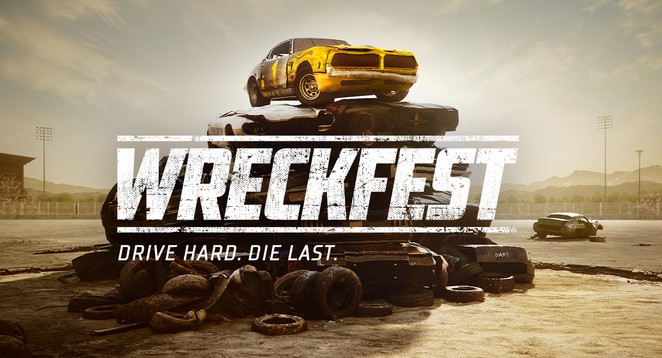 Have fun smashing cars and causing chaos in games like Destruction Derby and FlatOut. If you want to experience thrilling detective car action, check out the latest addition to the list: Wreckfest. The races are fun, but the game's vehicular combat-focused sessions are even more enjoyable. Wreckfest is a must-play game for car lovers who love seeing car damage and realistic physics. It offers many levels with intense vehicular destruction. It is among the best Nintendo Switch racing games.
FAQ
1. What is the #1 game on Nintendo Switch?
Super Mario Kart is a groundbreaking kart racing game that set the standard when first released on the SNES. Mario Kart 8 Deluxe has consistently set the benchmark with each new release in the series. You can play the game on the Wii U; the Deluxe version offers the ultimate experience. It is the #1 game on Nintendo Switch racing games to play.
2. Is FIFA available for Nintendo Switch?
Yes, FIFA is available on Nintendo Switch. FIFA 22 Legacy Edition on Nintendo Switch includes new kits, clubs, and top leagues' squads. FIFA 22 will consist of famous stadiums worldwide, including new ones.
3. Can you play a two-player Nintendo Switch?
You can play certain games with the included Joy-Con, allowing two players to play simultaneously (one controller per person). You can buy additional controllers for multiplayer games with three or more players.
Final Words
We list some of the best Nintendo Switch racing games to play. The Nintendo Switch has been available for a while and remains one of the top gaming consoles, perfect for gaming on the go. Racing is a popular genre in video games, and the Switch is great because you can play on the go. Please bookmark our website, as we have discovered some additional games worth mentioning. We've included them in the best Nintendo Switch racing games.