Ghostrunner 2 for PS5 is out at having you think on your feet in several creative, fast-paced platform puzzle levels that look stunning. Things might drift as it slows down to tell its story.
Ghostrunner 2 is a challenging game that requires skill, persistence, and patience. The game has beautiful visuals and subtle world-building but has some quirks and flaws. The sequel to Ghostrunner improves on the game design of the original, but it doesn't add unnecessary complexity to this cyberpunk, ninja, roof-jumping game.
Ghostrunner 2, like the original, has a challenging one-hit death game design. It means that every shot and every mistake is crucial. The game runs smoothly in Performance and Quality modes, with a fast frame rate. Its world is filled with wall runs, parkour rails, and airflow vents to ride. However, many poorly timed jumps happen frequently. Ghostrunner 2, just like the first game, enjoys your misfortune.
The game reveals a story through audio files, comms chatter, and a hub area. In the hub area, you can interact with different characters who assist you in exploring and escaping 'The Tower.' It has a similar feel to Metal Gear Solid. The sci-fi plot could be more precise, with much technical jargon. It has a complex backstory about a world filled with cyborgs. The story revolves around a battle to control a tower called Dharma City, the last safe place for civilization.
Ghostrunner 2 Review: More isn't always better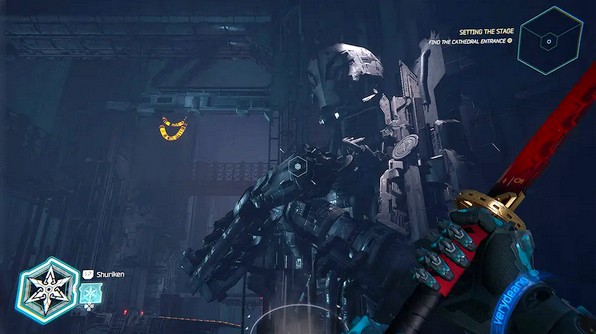 The game's new structure feels more mature than the previous one. In the last game, the main character, Jack, always stays on the run, but in this new game, things are different. However, this new structure can sometimes slow down the game's pace. Ghostrunner 2 interrupts your momentum to introduce a quirky cast of characters in a new hub area. However, these characters may need more depth. Economical details work well in fast-paced missions and challenge maps, but they may be unclear when discussing them casually.
Ghostrunner 2 is about embracing old-fashioned skill-based game design, so it's easy to overlook its other aspects. The level and world design of Ghostrunner 2 is incredibly well-planned and organized. The world in Quality mode is more colorful than the original game, especially with its splashy neon ray tracing.
The flow lines make it easy to navigate through challenges. I didn't blame hazards or confusing routes for dying early while playing. Ghostrunner 2 is all about using your brain to overcome challenges. Each map is like a puzzle you must solve by running, gliding, jumping, slashing, and shooting. There are also secrets to find and new paths to open up. Ghostrunner 2 is an exciting game where you jump, duck lasers, and leap across spaces to fight enemies. It makes you feel powerful and in control.
Ghostrunner 2 Review: A Spiritual Experience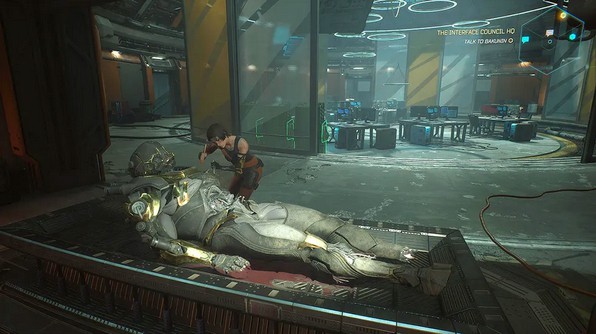 The new world design combines neon city streets and rainy rooftops with The Cathedral, a Gothic-techno biome. In this biome, you'll navigate around giant robotic statues and fight monks armed with laser-lassos. As you progress in Ghostrunner 2, you will have the opportunity to explore beyond The Tower. The game's expanded world offers exciting motorbike marathons that are incredibly fast-paced.
I wish developer One More Level hadn't tried so hard here. Let me explain why this might sound odd. Ghostrunner 2 is a fast and challenging game that celebrates skill and experimentation. It feels like a throwback to classic games like Jet Set Radio on Dreamcast and has similarities to Mirror's Edge. However, it could do better when it tries to go beyond its core design and focus on its lore.
Platform-puzzle design is effective when your risks are rewarded, but later areas may need improvement. Ghostrunner 2 has a mode called Ghostrunner.exe. It's like an arcade game where you can test your skills. You have a limited number of lives to complete stages. In Ghostrunner 2, the focus is on the essence of the game without adding unnecessary storylines or extra features.
Ghostrunner 2 Review: User Experience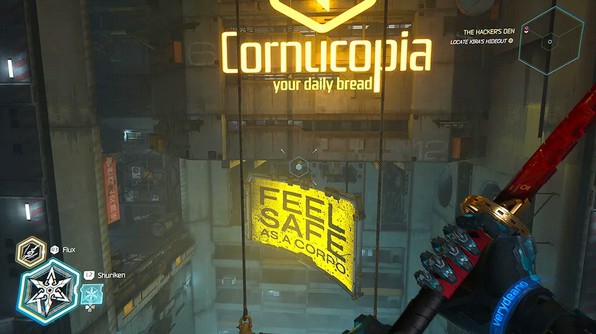 The developer has acknowledged that many people found the previous game's difficulty level too challenging. This time, they have added a deeper upgrade system that allows players to unlock perks and customize their experience. You can get various benefits like increased energy and speed or even a slow-motion mode to help you overcome obstacles. It means that if you encounter a difficult challenge, you can earn perks that make it easier for you to progress.
Ghostrunner 2, like any throw-back revival game, has incredible boss fights. These encounters are epic, spanning levels, obstacle courses, and lightning-fast duels. The game has the same one-hit death mechanic, which makes it challenging. However, there are restart zones that help you feel like you're getting closer to winning.
Ghostrunner 2 is a highly challenging game you'll enjoy playing this year. It has a stunning design that surpasses its predecessor. Creating a bold, colorful, fast-paced world that tells a story requires clear artistry—the quality and pacing decrease when the story slows down to provide more details. Ghostrunner 2 is an excellent game for those who enjoy classic arcade challenges.
Ghostrunner 2 will be released on October 26 for PS5, Xbox Series S/X, and PC. Check out the Ghostrunner 2 website for more information.