Do you dream of sledding down a snowy mountain from home? Snow Rider 3D can make that dream a reality! It's an online game where you can enjoy the excitement of sledding. The best part is you can play it on your computer or mobile phone.
Imagine yourself sliding down a snowy mountain, avoiding obstacles, and collecting gifts as you go. Experience a thrilling winter adventure without braving the cold. No matter where you are, you can quickly jump into this snowy world and enjoy yourself. The game's name includes "3D" because it has graphics that make it look three-dimensional, giving it a more realistic feel.
If you're up for a fun adventure, Snow Rider 3D is ready! This article will provide a detailed overview of the Snowrider 3D game. We will discuss its features and provide instructions on how to play the game on both PC and Mobile devices.
What is Snow Rider 3D?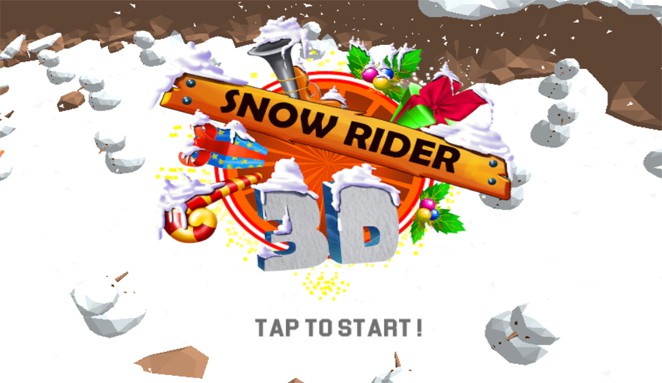 Snow Rides 3D is a fun game where you can experience the excitement of sleigh riding from the comfort of your screen. This game is all about sleigh riding. It's in 3D and gives you a thrilling experience with lots of speed and adventure. You won't be able to stop playing! In the game, you aim to dive in and go as far as possible while aiming for the highest score. To make it even more fun, you can collect gifts while riding. These gifts can be used to unlock over 10 fabulous and stylish sleighs. Every sleigh has unique features and design, making the gameplay more enjoyable.
Website: https://snowrider3d.com
Gameplay and Features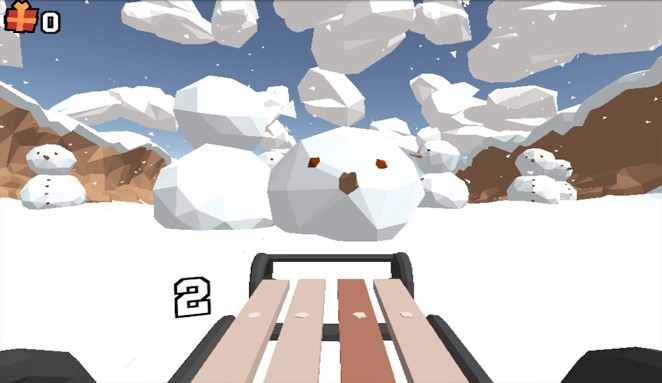 The game appears on a snowy mountain. Players ride sleds and must avoid obstacles like big snowmen, rolling snowballs, and tall trees. While going down the mountain, you will find collectible gifts. You can use these gifts to unlock new and more sleds later on. The game isn't only about speed. It also needs skill, precision, and quick reflexes. As you progress, the obstacles get more challenging, so players need to stay alert.
Features
Here are some unique features of Snow Rides 3D;
1. 3D graphics
Snow Rider 3D has eye-catching "Low Poly" style 3D graphics. The design choice makes the game look unique and charming, improving the gaming experience.
2. Gift Collection
Players can collect gifts as they descend the mountain. These points are not just for show; they can be used as currency in the game.
3. Sled Upgrades
You can use the collected gifts to unlock new sleds. Every sled has its unique design and features, which add excitement to the game and give players something to strive for.
4. Dynamic Obstacles
As players progress in the game, they will encounter various obstacles to keep the gameplay challenging and exciting. Players must stay alert to stationary threats like snowmen and moving hazards like rolling snowballs.
5. Intuitive Controls
The game has simple controls that are easy to understand so that anyone can play it regardless of their age or skill level. Controlling the sled feels easy and intuitive if you're using the arrow keys or the W, A, S, or D keys.
How to play Snow Rider 3D online on PC step by step
Please go to the game's website. To begin, open your favorite web browser on your computer. Go to a website that has Snow Rider 3D.
1. Open the game
When you visit the website, you will usually see a big "Play" button or similar one that tells you what to do. To access the game, click on the Play button.
2. Get to know the controls
Before starting the game, ensure you know how to use the controls. To navigate Snow Rider 3D, you can use either the arrow keys or the W, A, S, and D keys. You can use the up arrow or the W key to make the sled jump.
3. Let's begin the game!
Once you know how to use the controls, click the "Start" or "Play" button in the game interface to start your sledding adventure.
4. Navigate the Sled
Use the left and right arrow keys (A and D) to control your sled down the snowy mountain. Your main goal is to avoid obstacles and collect as many gifts as possible.
5. Jump Over Obstacles
Certain obstacles may be too difficult to avoid by simply turning left or right. Use the jump function (up arrow or W key) to overcome obstacles.
6. Collect Gifts
You'll see gifts spread along the way as you go down the mountain. Collect as many as you can. You can use these gifts to unlock new sleds later.
7. End of Run
If you encounter an obstacle, your run will stop. But don't feel discouraged! You can start a new run and try to beat your old score.
Frequently Asked Questions
Is Snow Rider 3D a free game?
Snow Rider 3D is free to play online. Players can enjoy the game with no hidden charges or fees.
Can I play Snow Rider 3D on PC and mobile?
Sure! The game works well on PC and mobile, so that you can enjoy it without issues.
Does Snow Rider 3D have any in-game purchases?
The game is free, but you can buy different sleds or features while playing. However, these enhancements are optional and make the gameplay more enjoyable.
How do I unlock new sleds in the game?
As you play, collect gifts to unlock new and stylish sleds.
Does Snow Rider 3D have a multiplayer mode?
Snow Rider 3D is a game that one person can play. But you can still challenge your friends to try and beat your high score!
Final Words
Snow Rider 3D is an exciting game that lets you experience the excitement of winter sports on your screen. Whether playing on a PC or mobile device, the game provides an incredible sledding experience. This game is a must-play for players because it has easy controls, stunning graphics, and challenging obstacles. Get ready to slide down the snowy slopes of Snow Rider 3D!