Minecraft is a viral game that has been around for many years. The game features a stunning world that is generated uniquely. In this world, you can construct your own house, cultivate a farm, and even care for adorable pet animals. In Minecraft, the world can be dangerous, with zombies, creepers, and other enemies ready to attack. The game features several powerful bosses like the Warden, Ender Dragon, Wither, Elder Guardian, and more. These bosses have a lot of health and can cause significant damage. For survival in Minecraft, here are some helpful tips and tricks to deal with hostile mobs and dangerous environmental elements.
10 Best Minecraft Tips and Tricks for Survival
Players can reduce risks and improve their chances of survival in several ways. By using effective strategies, players can succeed and thrive in a dangerous world. If you want to win the Hardcore challenges in Minecraft, check out these top survival tips.
1. Where should you build your first base?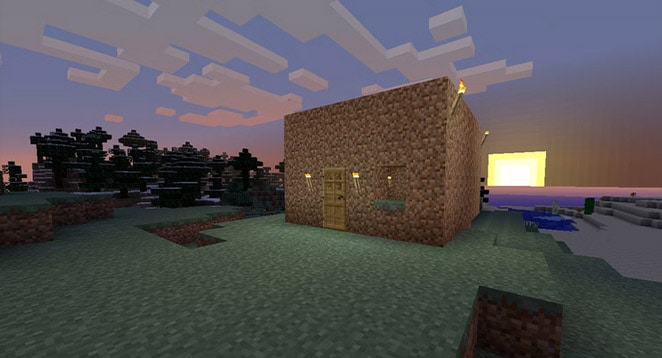 Forest biomes are ideal for setting up a base because of the abundance of wood nearby. However, players shouldn't live in this biome during a Hardcore run. Trees provide enough shade, increasing the frequency of mob spawns and protecting undead enemies from sunlight. Choose a flat and open area such as a desert or plains biome for the best setup.
2. Armor Up For Protection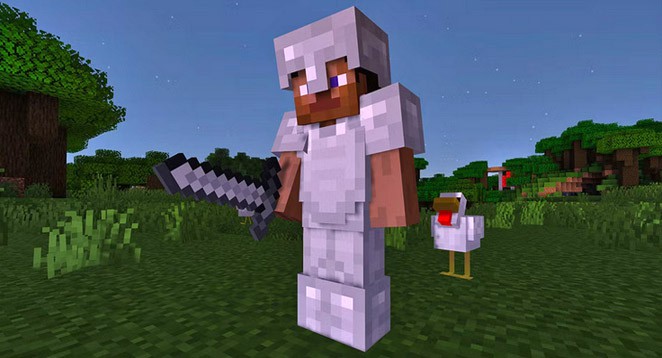 Armor protects players from common types of damage that can cause death. Wearing any armor can help protect against mob attacks and lava blocks. It's essential always to have the best affordable armor to benefit the player. When you're just starting, it's OK to have Leather Armor. However, getting Iron Armor should be your top priority. When exploring the Nether, the player will need a complete outfit of enchanted Iron Armor. To defeat the Ender Dragon, the player needs to have a complete set of Diamond Armor with powerful enchantments. To make Hardcore Minecraft easier, you need the best armor. It may take time and resources, but it's worth it.
3. Collect lava buckets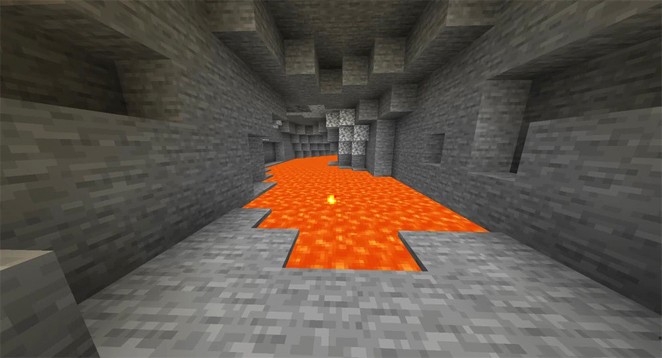 Lava buckets are excellent fuel for furnaces. It's beneficial for smelting because it lasts a long time. Lava is essential for making obsidian, a rare block in Minecraft. When mining underground, you will usually encounter lava. Always carry empty buckets to collect lava and return it to your base. If you don't have any buckets, you can return to the same spot to collect lava.
4. Find the top diamond level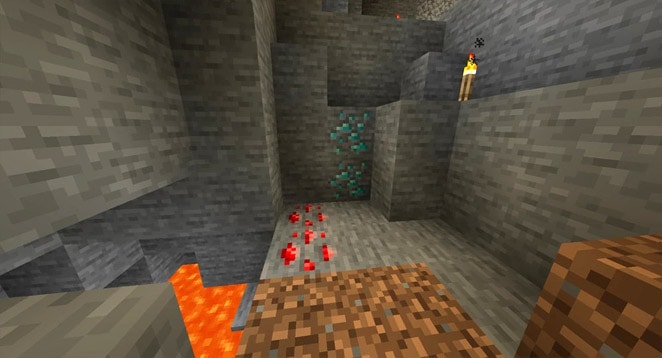 Diamonds are crucial in Minecraft. Diamonds are valuable for making strong and long-lasting tools, weapons, and armor. You can also use them to create an enchanting table and trade them with villagers for different items. Lava is found at Y-level -54 in Minecraft. The ideal level to find diamonds is -53. To find diamonds, look for Y-levels -59 or lower. However, the best chances are at Y-level -53.
5. Make your base zombie-proof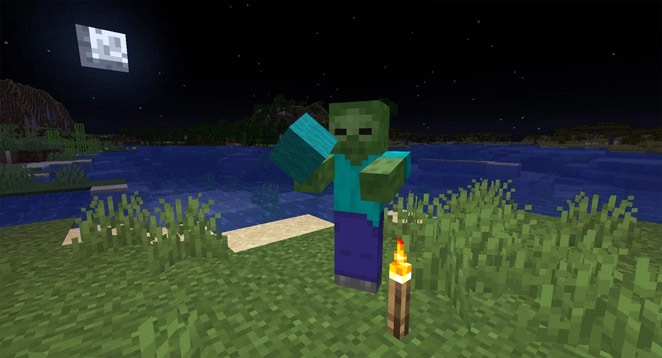 In Minecraft, zombies can break your door and attack your base. To protect your base, build your door one block higher so zombies can't get in. In addition, you can save your base by constructing a fence. It will prevent them from breaking through. To protect yourself from creepers, consider getting a pet cat. Creepers tend to stay away from cats. You can build your base in the Mushroom biome, where hostile mobs don't spawn at night. It's the safest biome in Minecraft.
6. Protect yourself against Endermen with a pumpkin head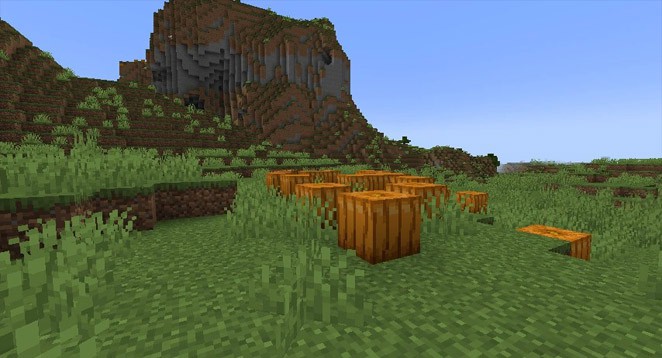 Wearing a pumpkin on your head has benefits beyond appearance. Wearing a pumpkin head in Minecraft can prevent Endermen from attacking you, even if you provoke them. Endermen attack if you look at them, but wearing a pumpkin prevents that. Wearing a pumpkin is helpful in dangerous areas with mobs and when battling the tough Ender Dragon in Minecraft.
7. Enhance underwater survival with torches, ladders, doors, and other tools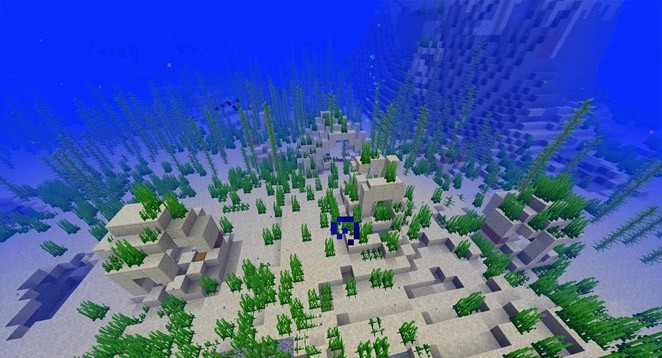 Many Minecraft players often forget to breathe while exploring underwater. When going on an underwater trip, remember to bring plenty of torches. Simply place a torch on a block to create a temporary air bubble. You can use this trick with various objects like ladders, doors, signs, and fences with air around them. To survive underwater for longer, place these objects on a block.
8. Create an infinite water source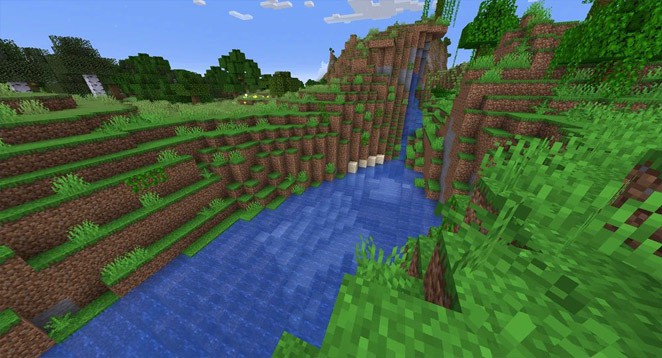 In Minecraft, your farm will always require water. To achieve this, you can create an endless water source effortlessly. To start, create a 2×2 square only one block deep on the ground. Next, pour a bucket of water on the top left corner of the square and allow it to spill. Now, add more water to the bottom right corner of the square. Great job! You've successfully created an unlimited water source in Minecraft.
9. Remember to bring a bucket of water when you go mining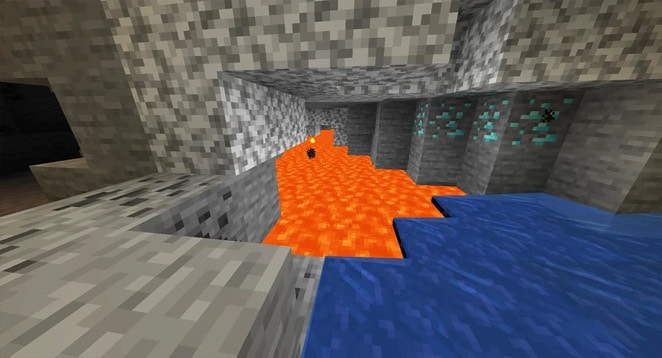 Mining is essential for finding rare materials but can also be risky. As you dig deeper underground, you may encounter lava seeping through cracks. This lava is extremely dangerous and can cause instant death if you come into contact with it. Any weapons, armor, or tools you had on your character will also be destroyed. To prevent this, always have a bucket of water with you. To stop moving lava, pour water on it.
10. Have Backups Of Everything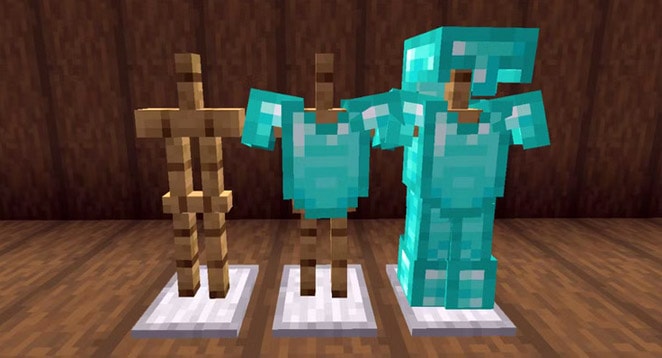 It's terrible when you're in a battle and your only sword breaks. Players must make backups of their items, especially armor, weapons, and tools. If your Diamond armor set breaks, you can use Iron armor instead. Having another Diamond set with the same enchantments would be even better.
Final Words
Minecraft is a popular game by Mojang. It has a mode called Survival, where players explore a randomly created world. People need to collect resources, make things, and build structures to face many challenges. Survival mode challenges players to adapt and strategize while facing obstacles in a changing environment. The experience requires being resourceful and creative, and it rewards players with a feeling of achievement and an enjoyable gaming experience. Here are 10 tips to maximize your Minecraft Survival game experience.
Survival mode in Minecraft is a tough challenge for players. The constant need to gather resources, defend against mobs, deal with hazards, and manage hunger and health. Players must learn to manage their inventory, collect resources efficiently, and protect their base against threats like zombies and skeletons.
Environmental hazards make the game more challenging. Players must be adaptable and resourceful to overcome difficult terrain and biome-specific challenges. Players must keep a sustainable food source to stay healthy and avoid running out of food. It makes the gameplay experience more complex and enjoyable.