Technology is changing, and more people are getting into gaming. In addition to communication, smartphones are also used for entertainment. This hunt leads to more involvement in the gaming industry. The rise of the gaming industry has increased game development platforms. Game developers have much to handle, such as graphics, visuals, and software development. To meet these requirements, developers require top game development platforms.
How to Make a Mobile Game?
Here are the basic steps to create mobile games:
1. Find a unique game concept.
2. Understand your audience and what they like.
3. Create a captivating story to grab the attention of your desired audience and outline your game plan.
4. Determine the estimated cost.
5. Decide between iOS or Android for your game platform.
6. Choose the most suitable game engine for your game application to ensure smooth operation.
7. Create a game by following these steps: 1. Design the game using a document. 2. Plan the game structure. 3. Create graphics and animations. 4. Build a prototype. 5. Develop the final product.
8. Improve your testing efficiency.
9. Focus on developing effective marketing and monetization plans.
In the gaming industry, it's crucial to use platforms that make games more exciting and engaging. These platforms assist developers in the following ways:
1. It helps you to establish a fast and efficient development in games.
2. These platforms help consider all the facets of games, such as game creation, mechanics, UI inclusion, visuals, and presentation.
3. You can build a game in a customized way depending on the requirements. Either develop a new game from scrape or augment code integration for better production.
4. Also, it supports building Mobile AR games through ARCore, ARToolKit, ARKit, etc.,
5. Lastly, it offers flexibility, adaptability, and creativity while developing.
7 Best Game Development Platforms For Developers
Here, we have discussed the 7 best platforms that help developers in the game development procedure.
1. Amazon Lumberyard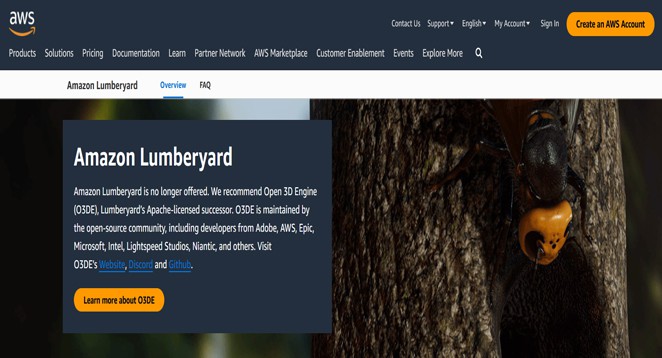 The platform's name implies that it is part of Amazon. Amazon Lumberyard is used for making games and building gaming communities. This game engine is important and has some cool features like Twitch integration, VR preview mode, and visual scripting gears. This Amazon product has an AWS cloud system that enhances safety and security. You can use Amazon Lumberyard for free, which works well with Adobe Photoshop. Here are the basic platforms that can handle this platform:
PS4
PC
iOS
Xbox One
Android
Website: https://aws.amazon.com/lumberyard
2. Unity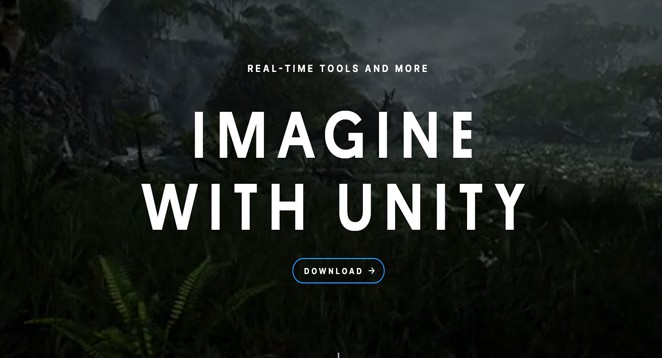 Unity has captured nearly 50% of the gaming industry. It is a leading platform that excels in creating impressive 3D games and providing real-time capabilities. The user interface is simple and beginner-friendly, with easy-to-follow tutorials and guidelines. This platform is free for students and personal use. The pricing varies depending on your version: plus, pro, and enterprise.
Additionally, it offers stunning photo effects. It makes the game more fun. This tool has cool features like graphics rendering, collaboration, and next-gen runtime. It has incredible potential for game creators and developers in the gaming industry. Additionally, it includes all the necessary platforms, such as:
Android
Tizen OS
Windows
Fire OS
Website: https://unity.com
3. AppGameKit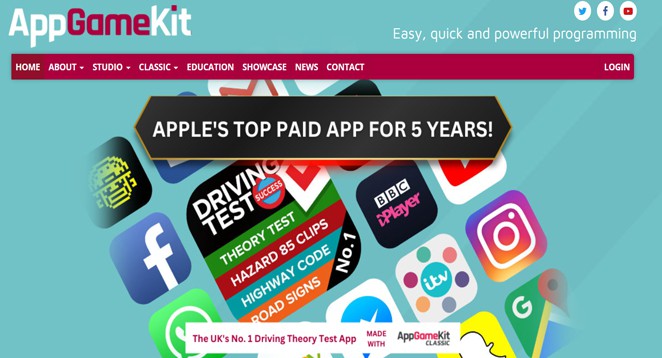 AppGameKit is a helpful tool for developers to create Android games easily. It has a user-friendly interface that uses a similar coding language, C++. Anyone, whether an expert or a beginner, can easily use it for game development. This platform's best feature is that it works on multiple platforms. It means that games made with this software can be played on multiple platforms simultaneously. It supports iOS, Windows phones, and Android devices. The pricing varies based on what you need. Sure! Here's an example:
The app costs approximately $49.99.
The app costs $66.98.
You can search for additional charges based on what you need. AppGameKit has developed games like Rust of Adventures, Na4, LordZ, and more.
Website: https://www.appgamekit.com
4. CryEngine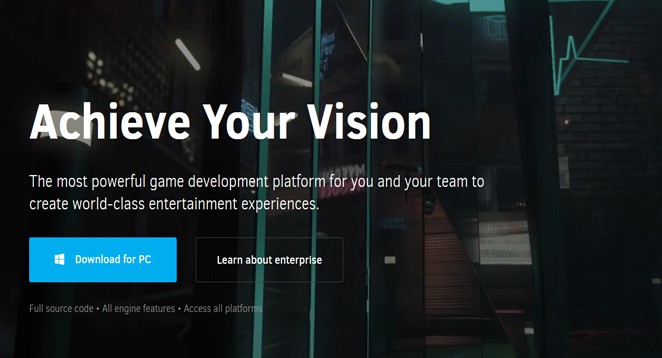 CryEngine software is famous for its impressive graphics. This platform is perfect for creating a game with top-notch graphics and stunning visuals. CryEngine is well-known for its great tools, like Flowgraphs. This tool helps developers create a more impressive and dominant gaming atmosphere. In addition, other tools can help beginners learn about all the properties of the tool. It allows them create a smooth game and a top-class gaming atmosphere. You can find a specific set of tools for developing animation graphics and improving user experience. CryEngine is a versatile platform that supports various platforms and is free to use.
Website: https://www.cryengine.com
5. Unreal Engine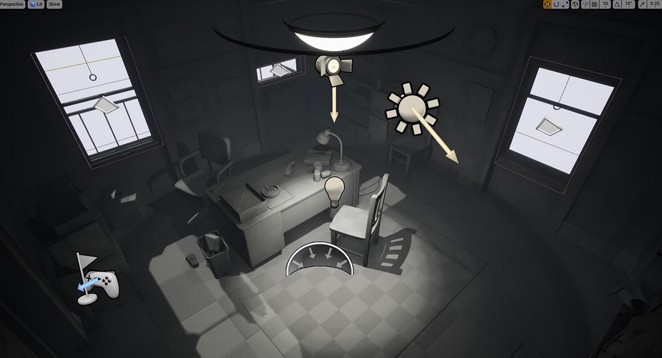 You don't need advanced programming skills for Unreal Engine. It's a simple tool for developing games quickly and smoothly. With this platform, you can easily modify your games without complex coding. It's a collection of tools that make your game's visuals and simulations stronger. Unreal Engine is a user-friendly design tool that allows you to create accurate 3D graphics. The supported platforms include Xbox One, iOS, Linux, Android, HTML5, and more. Additionally, this platform offers free publishing and creator licensing. But, there is an additional fee for obtaining the custom license.
Website: https://www.unrealengine.com
6. Cocos2d-x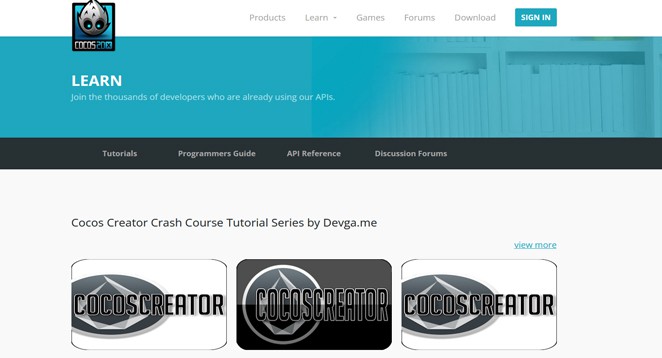 It's a cross-platform system that uses a GUI interface. Cocos2d is a game development framework suggested by Facebook. It is used for creating small-sized games that are around 1.5 MB in size. It's a unique set of game development tools used globally. This platform offers different services, including:
Community Assistance
Scene Editing
Resource Management
Game Previewing
Documentation
Debugging
Cocos2d makes it easy to publish your games on different platforms. This free platform supports iOS, HTML5, Android, Mac, and Windows.
Website: https://cocos2d-x.org
7. Titanium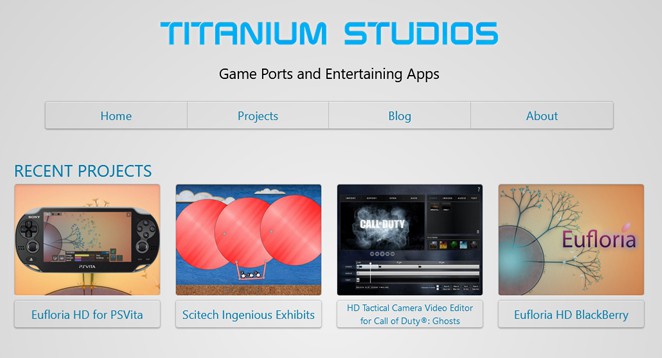 Titanium is the best game development platform on our list. Appcelerator owns this platform. Discover a top-notch platform for game development with JavaScript, offering exceptional features. This platform has all the necessary elements organized in a way that saves developers time from coding. The platform is free and has a simple interface and code base, which makes it more appealing to developers. Developers don't need multiple tools and coding languages to create their games. Titanium supports various platforms.
Also, this platform is free until the indie version. But if you choose the Pro version, it will cost you $199 per month.
Final Words
These platforms are viral and incredible for game developers. When choosing a game development platform, consider features that meet your specific needs. To make it easier to understand, please provide details such as your budget, the platforms you want to support (like Android and iOS), your expectations, and the requirements for the game. The developers you use will depend on your skills and expertise, which could limit your options.