Best Crafting Games For PC and Android: Many fun games encourage creativity and critical thinking skills. Here are some of the best crafting games you can play right now. These games involve collecting resources and using them to create new items. When crafting structures, weapons, armor, medical supplies, or traps, you should consider which resources to gather and how to use them for the situation at hand.
30 Best Crafting Games For PC and Android
Crafting games provides an excellent opportunity to unleash your creativity and bring your unique ideas to life. Survival and horror games often involve crafting tools, weapons, and shelters to stay safe and deal with dangerous situations. Crafting in games can differ depending on the game itself. Some games offer open-ended experiences where you have complete freedom to create, while others provide specific mechanics for customizing and making your gear.
There are lots of cool new games coming out in 2023 and beyond. We can expect more crafting experiences in the future. Many great titles are available for you to explore if you want to get crafty. Whether you're looking to build your dream home, stay afloat at sea, or start a farm, we have something for you in our selection. Here are the best crafting games you can play right now. We have picks from various platforms and genres. Here are some great crafting games for PC and Android.
1. Minecraft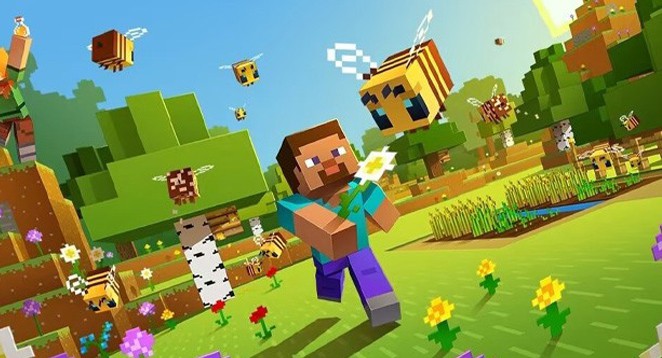 You already know Minecraft, so we won't spend much time explaining it. This game puts players in a randomly generated world. Once there, you can explore and venture through various biomes. Hunt for resources, build shelters and defend yourself against enemies. This game has two modes for players to choose from. In survival mode, players gather resources to craft specific items. After that, the focus is on growing, making farms, constructing more buildings, and digging for valuable resources underground. You'll encounter enemies such as skeletons, spiders, and zombies that will try to attack you.
Additionally, you must ensure your character is regularly fed to avoid losing health gradually. In creative mode, players don't have to worry about mobs or hunger. Here are all the items you can quickly spawn. While it may remove the difficulty, it allows players to express their creativity from the beginning freely. It is among the best crafting games.
2. Scrap Mechanic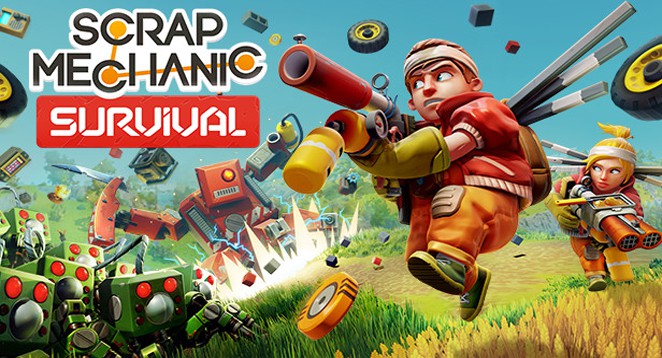 Like other best crafting games on this list, Scrap Mechanic is a fun game where you play as a mechanic. In the future, our players will go to an agricultural planet to help maintain robots and machines that harvest goods. But you crash land on the planet and discover that the production robots have malfunctioned. To survive, gather resources, use your wits, fight evil robots, and fix broken machines.
It is the survival mode for Scrap Mechanic. In creative mode, players can craft freely without gathering all the resources. Developers encourage players to get creative, a significant aspect of the game. You and your friends can build various machines together. One great thing is that there's a modding scene here, too. It means players can keep adding new content to the game. Despite being an early-access game, new content will be added as the studio develops.
3. Space Engineers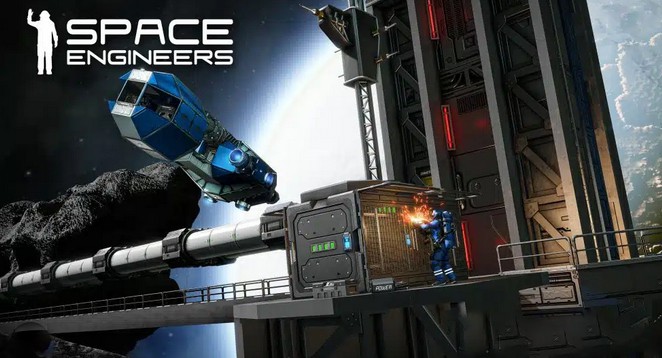 If you are looking for the best crafting games, Space Engineers is exactly what it sounds like. You've been through various space explorations, all focused on survival. The game focuses mainly on the building. You will collect resources to construct new buildings, ships, and outposts, all to explore new areas. To find resources, you can remove old structures no longer in use. The developers have also included programmable blocks for performing specific tasks if you feel the regular building blocks are too restrictive. This game is great because you can play it alone or with up to sixteen players. You can explore new wonders, find resources, and create a utopia.
4. Stardew Valley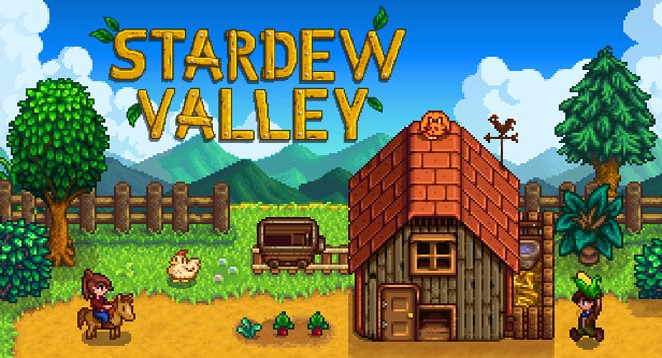 Stardew Valley was a viral indie game. Everyone was excited to join and have fun when the game was first released. The classic Harvest Moon games inspired it. In this game, players inherit a farm. Your task is to fix it, tend to the farmlands, and care for the livestock. There are many things you can make for your farm. From decor to sprinkler systems, artisan equipment, and fishing goods.
In addition to farming, players can also participate in special events in the town, talk to non-player characters, and even pursue romantic relationships with the characters. If you haven't played Stardew Valley in a while, it's worth replaying because the game has been updated and improved. Luckily, Stardew Valley is available on almost all platforms, so you won't have trouble finding it on your preferred platform. It is one of the best crafting games you can consider in 2023-24.
5. Factorio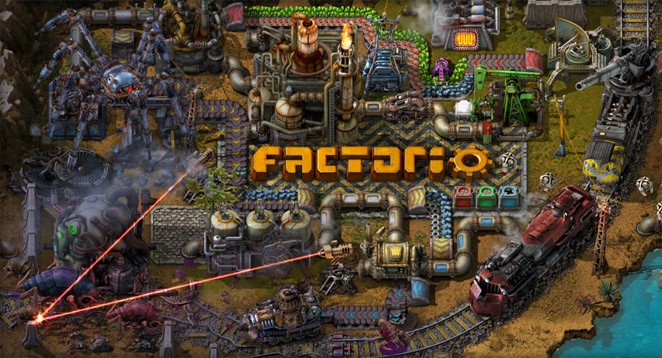 Factorio, a game that has been around for a few years, finally left early access in 2020. This game is about construction and management. In the future, players construct an automated factory on an alien planet. To begin, you'll need to manually construct production lines to gather resources from the planet and move goods. But over time, you'll be able to build a huge automated industrial empire. Sadly, building an industrial empire is not the only thing that matters. After your industry starts causing damage to the planet, the local hostile creatures will try to destroy your production line. Players must have defensive measures in place for potential attacks to protect your creation. It is among the best crafting games to play.
6. Valheim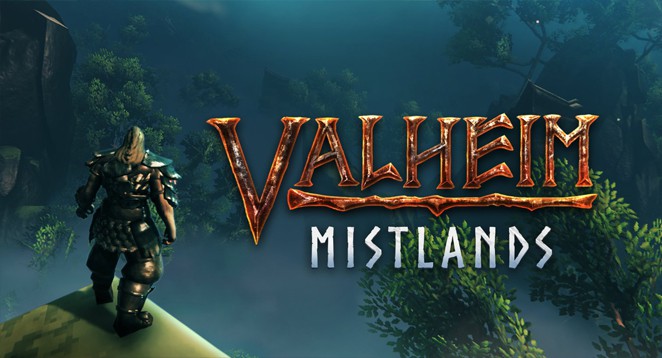 If you're into crafting games, this is perfect for you. Valheim is a game where players become Vikings who have just died. But you can't freely wander around Valhalla's halls. In Valheim, a new land, you must defeat Odin's enemies to prove yourself worthy of reaching Valhalla. It may not be easy, but you can ask friends to help you. Players can team up to develop their kingdoms and ships for sailing across the seas. This game is still in early access, so there will be lots of updates as the studio continues to develop it. This game has become really popular since it came out. Players try to explore the randomly created world and fight trolls, skeletons, and Draugrs.
7. Rimworld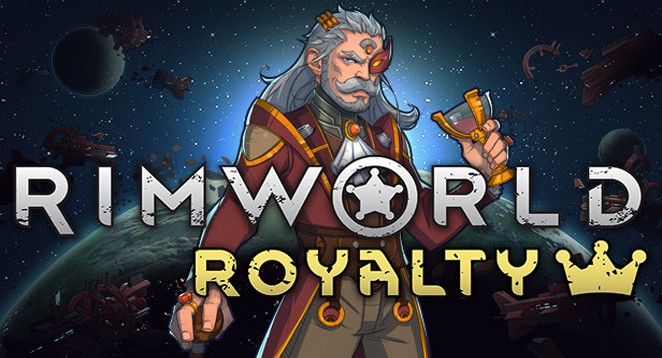 If you enjoy narratives, Rimworld is a game worth exploring. This game lets players manage colonists on a planet. The unique aspect of this title is that it includes random events. You get to observe how your colonists react to these events. But you do have some understanding of the story to some degree. Players choose a storyteller at the beginning. The storyteller they select can create more chaos or provide longer breaks between events.
This is the ideal game for you if you like crafting games of any kind. The game emphasizes observing your colonists' reactions and relationships and includes crafting elements. You can provide your colonists with everything they need, from buildings and clothes to weapons, to handle any challenges in the game. To improve your crafting skills, it's essential to allocate time for your colonists to conduct research.
8. Terraria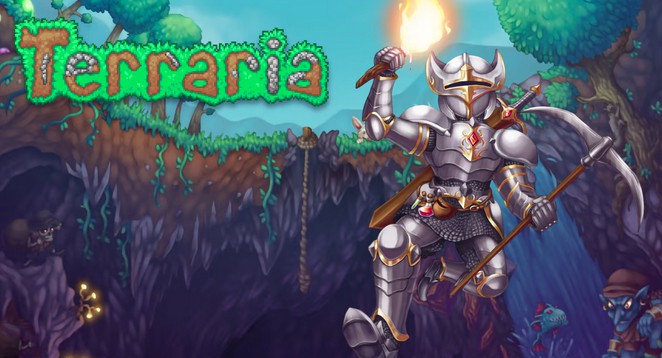 If you enjoy crafting games, this is the ideal game for you. Terraria is sometimes compared to Minecraft. They look a bit different, but they share some similar features. It includes exploration, crafting, building, and combat. It is a fast-paced action game with 2D graphics generated procedurally. If you like sandbox games, you've played some Terraria. Just like Minecraft, you have lots of freedom to craft items. You can create armor, weapons, furniture, and decor. Even though it was released in 2011, this game is still good. The game has excellent gameplay and attracts new players often.
9. Green Hell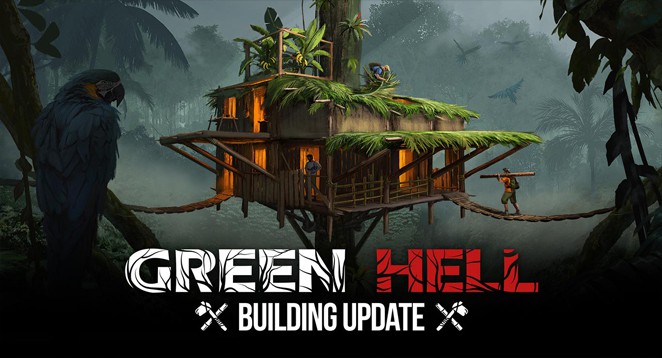 Green Hell is a game where you must survive in the Amazon rainforest. Players are trapped and forced to stay in the game while experiencing a psychological thriller. The rainforest can affect the player's mind, causing strange hallucinations. While exploring the rainforest, gathering supplies, and dealing with hallucinations, you must decide what to craft with your resources. You can create a base and collect weapons, armor, medical supplies, tools, and fishing equipment. The game is about the protagonist searching for his missing wife, Mia, but I will keep the story a secret. This game is perfect for you if you like crafting games.
10. Fallout 4 Survival Mode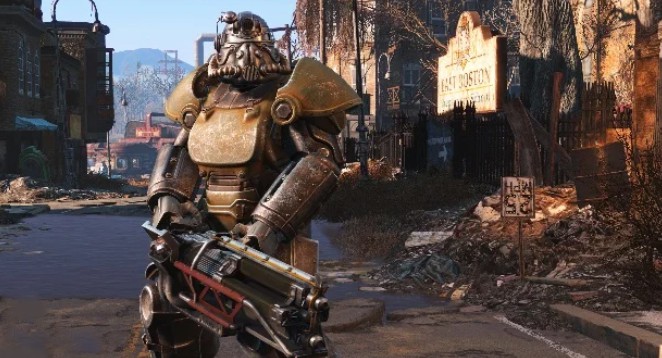 Fallout 4 was released in 2015 and was very popular. Many people are fans of this franchise. It's not surprising that the latest mainline installment became popular. In 2016, we got a new difficulty option called Survival mode. The game became much more difficult. In the game, enemies were more formidable, there was no quick travel, players got tired more efficiently, and you could get sick and need a doctor or antibiotics. The items have changed a bit. Now, ammunition adds weight to the player.
If a player carries too much, their character's legs might get injured. It also means knowing which resources to keep for crafting items. For example, having the resources to make a bed in this mode is important. Sleeping is the only way to save your game. We don't need to mention settlement building, where players can create homes or towns. Players can create unique makeshift hubs by building structures like buildings, turrets, fencing, and storage. These hubs are used to store valuable supplies.
11. The Forest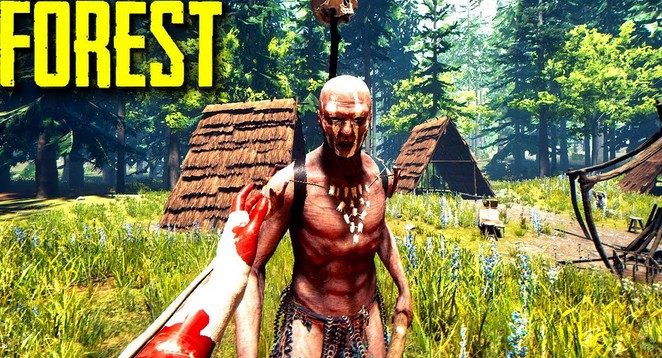 The Forest is a popular survival game with horror elements. In this game, players are a man traveling with their child. But something bad happens – your plane crashes on a strange island. As the sole survivor and with your child missing, your mission is to search the area and locate your kid. You'll soon find mutated tribes on the island. These people have a cool AI with them. While they may not directly attack you, they will assess your weapons and attempt to intimidate you to see if you will surrender.
It would help to create a campsite when you're alone by gathering essential resources like logs. You can find various valuable items on the island, like rope, rocks, and bones. Have enough resources to fortify and repair structures to keep your base strong. Hostile tribes nearby may destroy them. Eventually, the opponents will become bold and attack your structures and you, adding tension to the game. It is also among the best crafting games to play.
12. Subnautica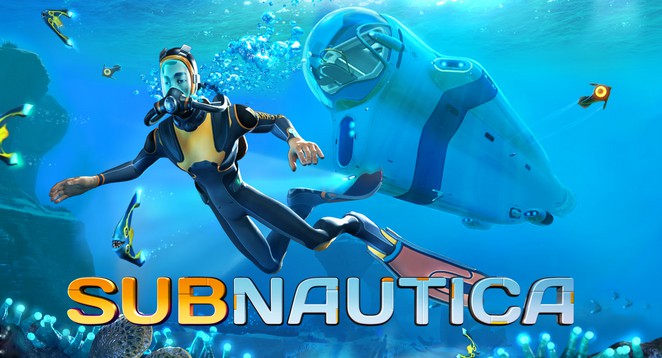 Subnautica is a popular video game that you've probably heard of. It's a futuristic first-person survival game. Players land on an underwater planet and must explore the ocean to find resources for fixing a rocket and returning home. To stay safe, remember to collect food, drink water, and always have enough oxygen. Like other games on this list, Subnautica also involves crafting. Gather resources for crafting hubs, diving gear, and watercraft to explore underwater. Be cautious of hostile aquatic creatures that can quickly devour you. You can consider it in the list of best crafting games.
13. Starbound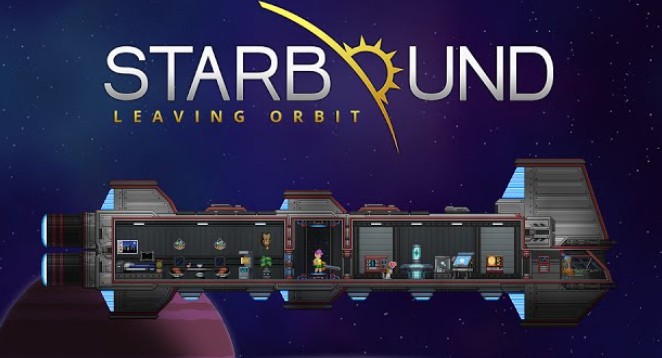 Starbound is a game similar to Terraria. It's a 2D adventure game but in space. In the game, players explore various planets from their ship. Each one has multiple biomes with resources to collect. After that, it's up to the players to decide what they want to do. Players have various options in the game. They can find quests, explore different worlds, gather resources to make items and fight against dangerous creatures. Like other best crafting games on this list, developers support modding and provide players with tools to create content.
14. Medieval Dynasty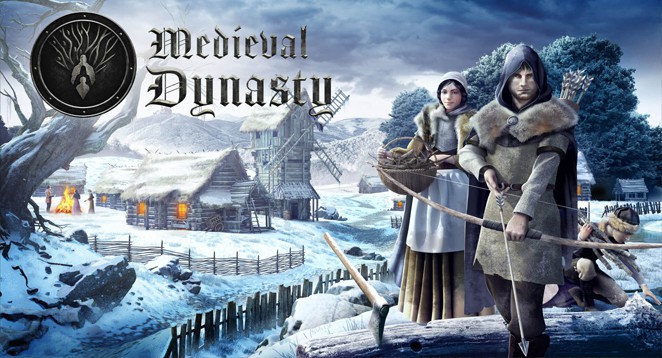 Medieval Dynasty is a game that combines RPG elements with town management and survival gameplay. In this game, players step into the shoes of a man who sets out to build his own Dynasty. The story is told from a first-person perspective. To succeed, gather resources, make weapons, and develop a town. As you play the game, you can focus on trading, completing quests, or talking to NPCs. You also need to take care of your health by hunting and farming. The game was recently released when I was writing this description. Before, the title was in early access, but now it's fully available. Updates may be coming soon to provide players with more content. It is among the most favored crafting games.
15. Don't Starve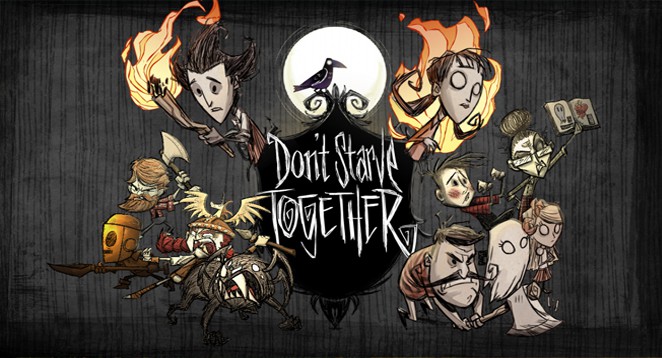 Don't Starve is an older game on this list. You probably already know about this survival game. In the game, the player becomes a scientist named Wilson. They find themselves in a random world and must focus on surviving. This involves searching the map for valuable resources, collecting items, figuring out how to use them, and hoping to avoid dying. To survive in the game, you must craft many items to protect yourself from enemies and the darkness. Without a light source, Wilson will be vulnerable. Wilson has access to a wide range of valuable items like tools, lighting, structures, clothing, weapons, and other survival gear to help him during his run.
16. The Long Dark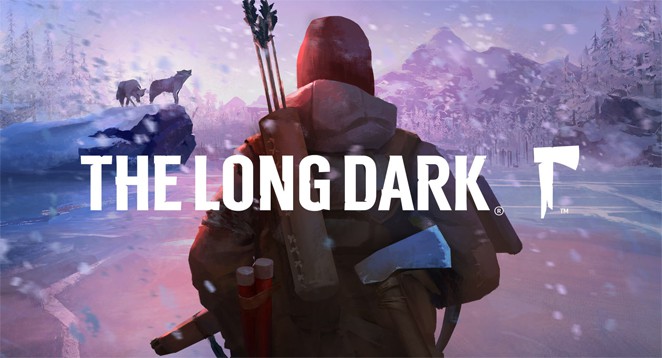 Like other best crafting games on this list, The Long Dark is a survival game about a pilot and a doctor who crash in Canada's freezing tundra. Players must now carefully navigate the wilderness on foot to return to safety. It's challenging to deal with the cold temperatures and freely roaming wildlife. The main focus is survival, so the crafting part is limited. To be prepared, gather resources like a snare, makeshift knife, fishing tackle, and a torch. In addition to the campaign, there is also a survival mode available. You'll be free to try and survive for as long as possible. If your vitals drop too low in this mode, you'll have to start over because it has permadeath.
17. Potion Craft: Alchemist Simulator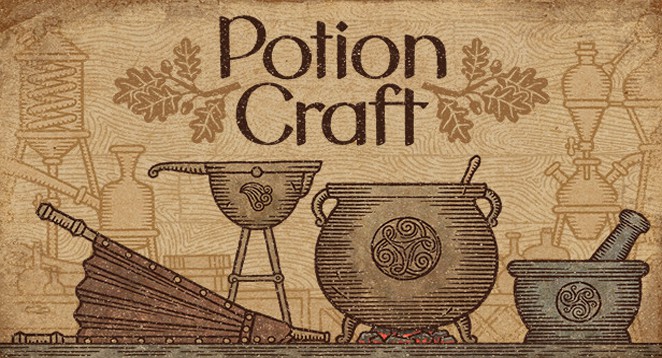 Potion Craft: Alchemist Simulator is a new early-access game where players run a potion shop. In a medieval setting, players sell elixirs to shop visitors. You'll decide which potion to sell based on the customer's needs when they visit your shop. Your decisions can impact those seeking help and influence the town's future. You must gather leaves, berries, and roots to make these potions. So, you're mixing, grinding, and bottling these concoctions to sell. You can get the resources for making a potion by growing them or bargaining with a traveling salesman. It is one of the best crafting games to play.
18. Stranded Deep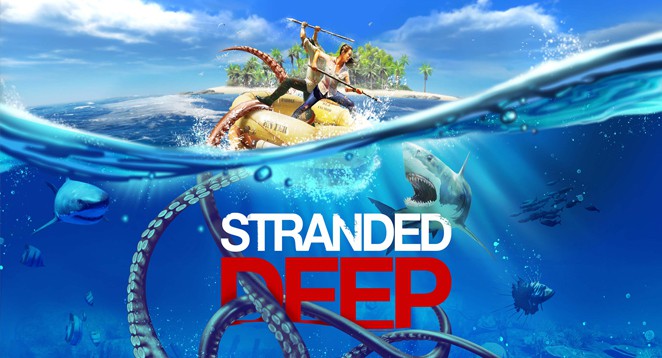 Stranded Deep is similar to The Forest game. Unlike The Forest, Stranded Deep does not have a horror aspect. Title: Surviving a Plane Crash: A Tale of a Floating Life Raft Players navigate to a randomly generated island with limited supplies. It is where you should gather any available resources. You must handle basic needs like hunger and thirst in a survival game. In the meantime, you'll have to search the island for anything you can find. You will gradually create items to assist your character in getting through the day. Initially, you can only craft essential items like an arrow, a makeshift hammer, and a fishing rod. As you continue, you can create helpful structures like a water still for clean drinking water or a complete shelter to improve your survival.
19. No Man's Sky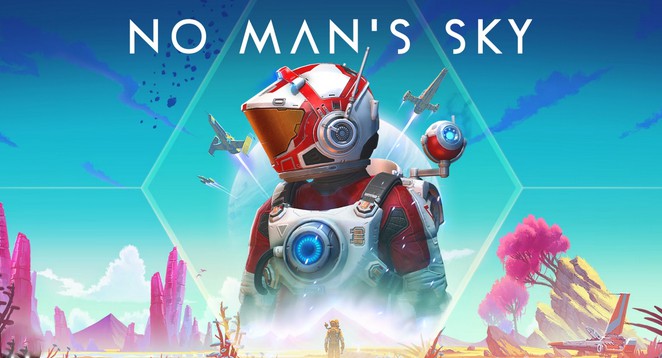 You already know a lot about No Man's Sky. Sadly, this highly anticipated video game was released without some essential features. Fans initially criticized the title, but developers updated it over the years. No Man's Sky is a game where players explore a vast and infinite galaxy. Players will use a ship to travel to various planets. They will study the fauna, wildlife, and available resources on these planets. The planets are randomly created, so you'll encounter a variety of creatures, plants, and different conditions. Some planets are calm, while others are extremely hot or toxic. Players in the game are constantly mining for resources. These resources are used for repairs, making money, or building their base. By doing this, they can farm, have storage, and stay safe from the harsh elements.
20. Ark: Survival Evolved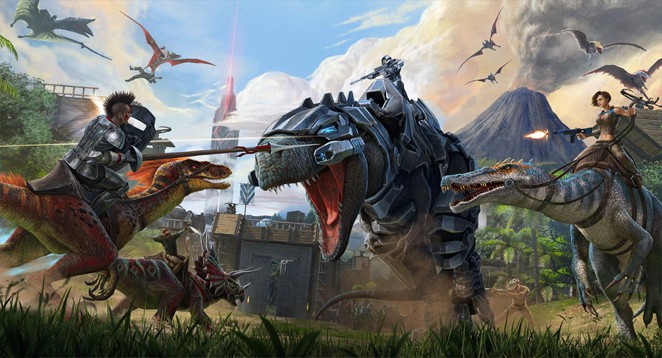 Ark: Survival Evolved is a popular survival game often compared to Rust. This game puts you in the wilderness with only your fists for protection. Once there, you'll have to gather resources, care for your health, defend yourself against hostile enemies (like dinosaurs), and improve your character's technology. Begin with basic handmade spears or tools and gradually progress to more advanced weapons like guns. Like Rust, there is also a focus on building. Sufficient resources allow you to build walls and structures for protection and storage.
21. ARK: Survival Ascended
Ark: Survival Ascended isn't a new game. It's a remake of Ark: Survival Evolved from 2017. It's a game that can keep you entertained until Ark 2 is released. The developers have returned the game using Unreal Engine 5, so the graphics should feel overhauled entirely. But the gameplay remains unchanged. You're stranded on an island with no help. Survive on a mysterious island by collecting resources, crafting objects, and defending yourself against the dangers.
22. Rust
Rust is a popular online game. In this online MMO, players are thrown into the game without any belongings, starting by washing onto shore. Being completely naked on a dangerous land where everything is out to get you is a challenging struggle right from the beginning. The game focuses on survival. You will gather resources, hunt critters, build bases, join a clan, and go on epic raids.
Apart from staying alive and caring for your basic needs, you will spend much time constructing things. This game has a lot of crafting. To begin your gameplay journey, you must create basic tools and a campfire to keep your character alive. You can create fortresses to protect your character and gear as you continue. Maintaining your builds is important to ensure their stability and prevent decay. These factors can affect how long your structure will stand.
23. 7 Days To Die
7 Days To Die is a game where you survive a zombie apocalypse. The game was released in 2013 and is still easily accessible through early access. In this game, players collect resources and construct a base. We're running out of time. Players must build a strong base within seven days to attract a big undead horde. After surviving, you can rebuild and strengthen your structures for the next attack. During this time, players can search for additional resources and create improved weapons, armor, and helpful tools. Even though it's been in early access for almost ten years, this game still has a dedicated fan base and attracts new players.
24. Unturned
Unturned is a game about surviving zombies. Players roam and try to survive in this game. In the game, you can meet NPCs for quests, find resources, and interact with other players online. You can expect an online community where you can engage in PVP gameplay or join various roleplaying servers. In a zombie game, crafting structures is essential for survival. You can build walls, traps, machinery, and even put your fortress on a vehicle so you can keep moving. There is a modding community here. So, you'll see various user-generated content online.
25. Sons Of The Forest
Get ready for your next thrilling survival adventure with Sons Of The Forest. In the game, your mission is to go to an island and find a missing billionaire. Once you arrive, you'll quickly realize how things will worsen. On this island, there are mutants and monsters everywhere. Your goal is to survive and escape from this dangerous place. How will you make it through? It's your decision. Many resources are available to build shelter, make weapons, and more. Utilize all your belongings and any help you discover on the island. It could mean life or death.
26. Wild Hearts
What do you need to bring down big animals? Usually, it means having the power to harm them. Having the best gear possible is also helpful. In Wild Hearts, one of your biggest tasks will be to complete. You are a hunter with powerful ancient technology that can harm the dangerous creatures called Kemono. Even with the technology, you'll still have to find items and collect monster parts to upgrade your weapons and armor. It will help you fight stronger versions of the Kemono.
27. Trove
Trove is a kid-friendly MMO game. Players will complete quests, defeat enemies, and find various loot during their journey. As they continue, they will unlock new areas with better loot, face new enemies, and discover unique regions. Players can create decorations, mechanical objects, and equipment enhancements in various crafting stations. These stations require resources that the player already has. While it may not be suitable for adults, kids can enjoy playing this game for several hours, especially if they have friends to play with. It is one of the finest platforms for crafting games like Minecraft.
28. Muck
Muck is a free survival rogue-like game available on Steam. The reception has been mostly positive, although it's basic. In this game, players must survive on a strange, dangerous island. The game has a day and night cycle. Players will gather resources from the open lands during the day. You can make useful things such as tools, armor, and weapons with these resources. But it would help if you also created a fortress. More enemies appear at night. The game is a challenge to see how long you can survive before it beats you and makes you start from the beginning. You can play this game alone or with friends.
29. Raft
Most people only think about survival once faced with a situation where they must. In Raft, you play as a young boy stuck on a raft in the ocean. To survive, use everything you have to find food and make your Raft bigger for more possibilities. Trash can be pretty helpful and help you in many ways. It can be used to create things and help you reach further. Catch fish to eat and try to survive until tomorrow. If it becomes difficult, you can play the game with a friend in co-op mode!
30. Scrap Mechanic
In this crafting game, you are a mechanic who crash-lands on a planet with chaotic robots. Luckily, you can dismantle those faulty bots and utilize their parts to survive on this unfamiliar planet. Crafting and creating things usually involves a significant amount of engineering. Scrap Mechanic might be the game for you if you want a crafting game where you can make cool things like buggies, monster trucks, and factory production lines.
If you understand how Redstone works in Minecraft, Scrap Mechanic has a similar feel. You connect machines with intricate circuits and witness them come alive. You have more than 100 building parts to use. It means you can create vehicles that can transform or houses that can move. The game is currently in early access, meaning only the creative mode is available. However, a survival mode is coming soon. It is among the best crafting games like Minecraft.